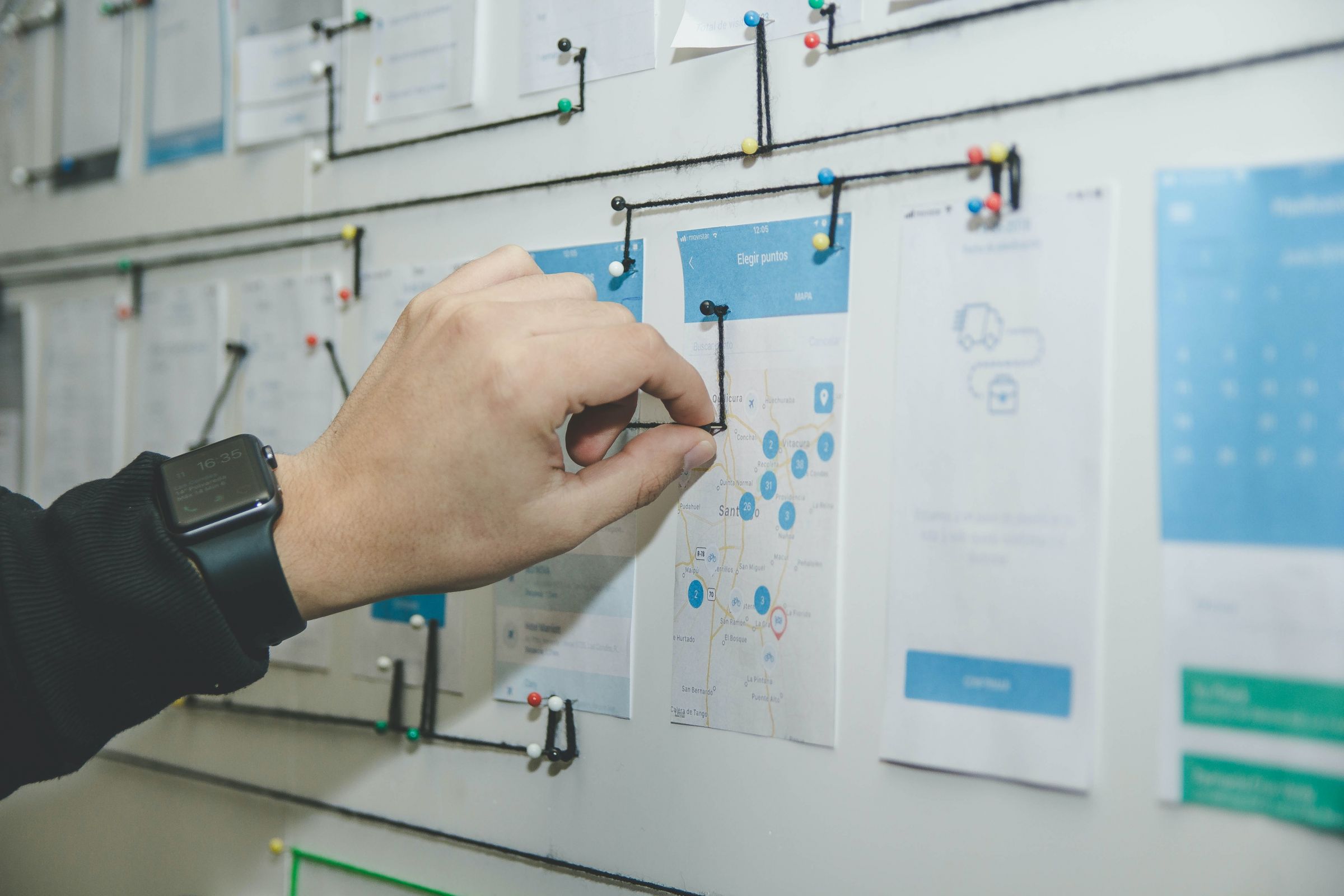 Factory Tour
Being a professional OEM factory is NEVER an easy job. All departments must be divided into corresponding affairs accurately. CRXCONEC have complete production lines included stamping, laser cutting, electro-gold plating, high speed plastic injection, auto insertion. Each department must focus on its tasks to provide customers with professional and prompt services.
With 35 years of OEM experience, we put effort into factory organization management. We provide green products which satisfy the WEEE and ROHS directives, our factories are ISO9001 & 14001 certified.
---
Subordinate Unit & Departments
Our cabling company is divided into five departments, each in charge of different tasks: Research and Development, Production, Quality Control, Sales, and Administrative department. Through continuous simplification of the communication process, customers' problems can be resolved quickly. Every department plays an indispensable role in production and customer satisfaction.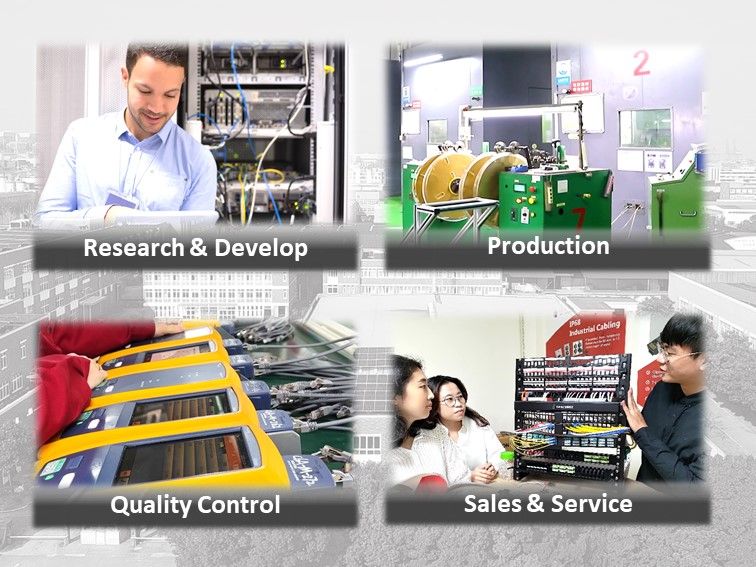 Product Development
Engineers evaluate new structured cabling products proposed by customers, as well as product proposals within the factory. They also need to run the test for products includes electrical and safety tests, environment tests, and mechanical tests, and transmission performance tests.
Mold Development
Engineers in mold development deal with mold design, mold manufacture, and mold repairmen in the factory. If our customers need to modify the structured cabling product mold, we can also respond quickly. At the same time, it also greatly reduces the dependence on external suppliers.
Production Department
Our employees on the production line have received training and are very skilled in structured cabling product assembly. At the same time, we also are committed to developing automated machines by ourselves, and introducing them into the production line, which not only improves efficiency but also reduces human errors. Because the production process is continuously optimized, time on mold changeover is also greatly shortened and a small number of various customized services are provided in our company. The electronic management processes also summarize the problems and make propose solutions quickly. There are different workshops in the production line: stamping, gold plating, injection, insertion, assembly, painting, and packing.Because the production process is continuously optimized, time on mold changeover is also greatly shortened and a small number of various customized services are provided in our company. Arrow Machine Track system boosts cabling products productivity by compiling essential data from production. Through this system, the production manager or foreman can control all the machines condition and make the needful decision in advance which help us to build a more efficient factory management.There are different workshops in the production line: stamping, gold plating, injection, insertion, assembly, painting, and packing.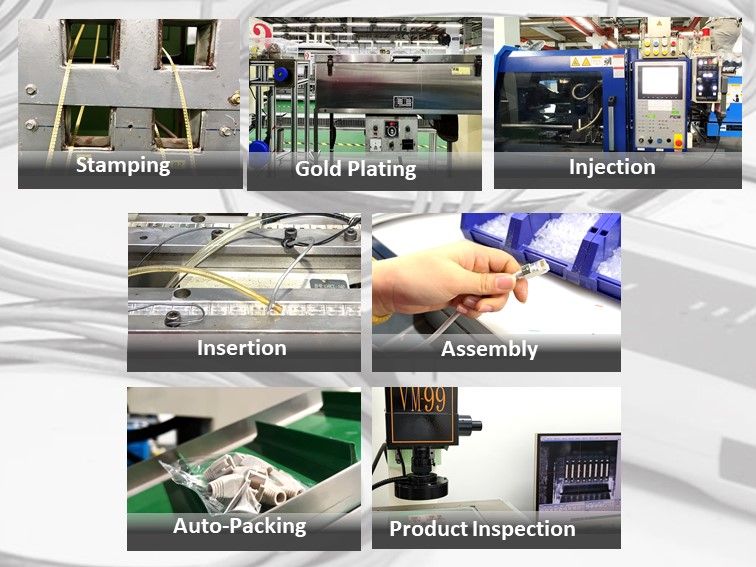 Stamping
The stamping workshop is responsible for metal sheet stamping for panels and cable management, and also racks, which also includes metal sheet laser cutting and bending machine.
Gold Plating
The gold plating workshop is mainly responsible for the plating of gold wires and contact blades, so we can control the quality and provide product 50U"~3U" to customers. We also focus on regular inspection and maintenance of machinery, raw material management, and in-plant wastewater collection system.
Injection
The injection workshop is mainly responsible for the injection of plastic products and parts, including the RJ45 connector, faceplate, keystone jack housing, and other plastic parts used on the product. With automated gripper and counting devices, it can reduce manpower and improve accuracy. We have more than 30 injection machines that work 2 shifts a day.
Auto insertion
With the automated production line, CRXCONEC presents a higher level of quality control and production capacity to keystone jack, patch panel, and modular plugs. The production line is equipped with an AOI system (Automated optical inspection), and it can detect the product with accuracy. The defective product will be weed out in the production line automatically, and our engineer will collect and analyze the defective sample and adjust the automatic machine.
Assembly Line
After the injection and the insertion production, our experienced and skilled assembly team will assemble the semi-product to a finished product. Every production line has a bulletin to check the detailed production requirement for different customers such as custom brand printing, labeling, and packaging. In the meanwhile, the assembly team will also have the visual inspection again to make sure the product is perfectly produced.
Packing
After the products have been produced, the packing workshop will pack the product according to customers' requirements like putting labels on the outer package, or put individual test reports into the package.
Quality Control
The quality control department is the detached and independent department in the company. It has set the strictest control standard for products and quality. The production process will go through four stages: IQC, IPQC, FOC, and OCQ. Each checkpoint will be inspected according to different inspection standards before, during, and after production.
Product Inspection
We do product inspections on prohibited substances when raw materials arrive to make sure that products comply with international standards. In IPQC, we set up quality control standards in each production process. Some inspectors will randomly inspect whether the products on the production line meet the production standards. We will perform inspections on the finished product again before storing them in the warehouse. Finally, before the products are shipped to the client, we'll run the OCQ again and issue the test report to customers. Every step is to make our customers satisfied.
Sales Department
The sales department is mainly responsible for structured cabling product promotion by daily mail, attending exhibitions overseas, and online video conferences with customers. Through monthly education and training courses, our sales representatives can understand the series cabling products better and provide customer services quickly. In addition to leaving inquires on the website, we also welcome customers to email or call us to contact directly. In the past 35 years, we have constantly adjusted and optimized our copper cabling and fiber optic cabling products according to customer feedback, to keep patch with the market.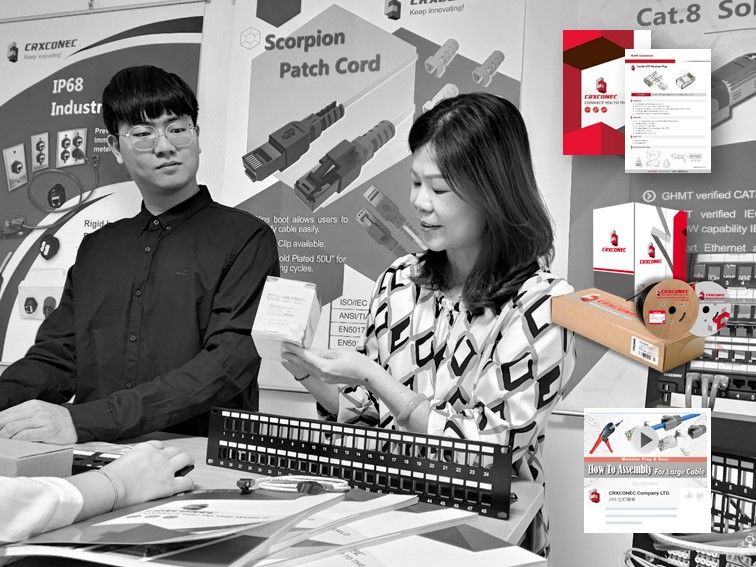 E-Commerce & Design
The sales model has slowly transformed into e-commerce and website platforms in these years, and the demand for online shops is also increasing. We have incorporated structured cabling product packaging design services and customize visual aids such as catalogs, flyers, assembly videos, and even monthly EDM design services. What we have to do is to act as the strongest backing for customers.
Professional And Reliable Team
We devoted to the OEM business in the past 35 years and we helped customers to start their own structured cabling brand. We're professional, passionate, and reliable. Contact us for more information.
CRXCONEC never stop innovation, maintanence and strict control product. Taking great pride in our cabling product, get to know more details on Factory Tour or Certification. We also provide one-stop service on OEM Series Cabling Product, know more detail on OEM&ODM.