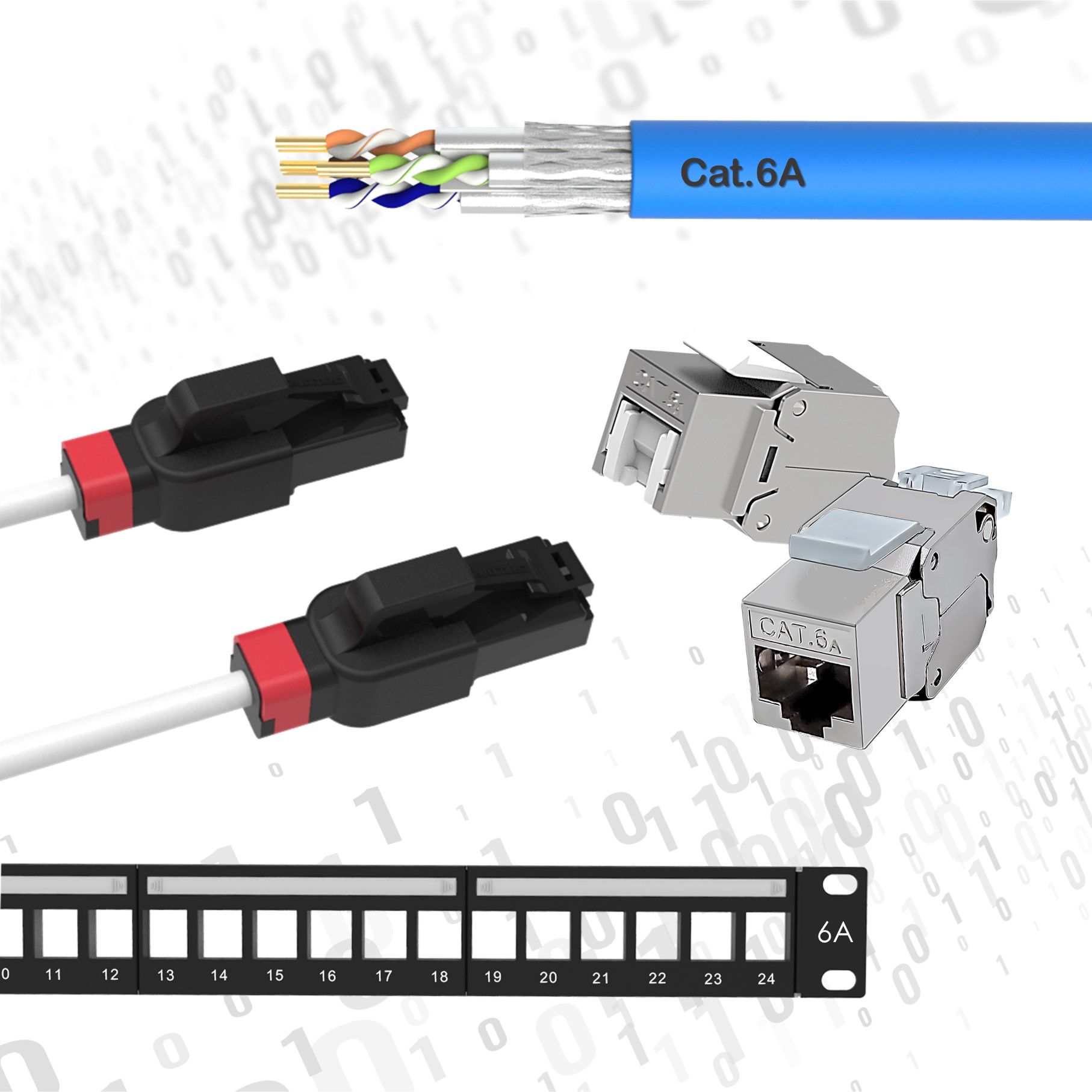 Cat6A Structured Cabling
Channel Solution Cat6A
A Complete Cat.6A Cabling includes Cat.6A lan cable, Cat.6A keystone jack, Cat.6A patch cord, Cat.6A inline coupler, Cat.6A Field termination plug to support whole Cat.6A channel link, follow ANSI / TIA 568.2-D and ISO / IEC 11801 standard. It's in 10 Gigabit Transmission line standards used on Ethernet and LAN network, the transmission bandwidth can reach 500MHz with both shielded and unshielded ethernet cable.
---
Catalogue
Complete Cabling Solution

Download
Cat6A Structured Cabling | End-To-End Copper & Fiber Solutions Provider and Manufacturer | CRXCONEC
Based in Taiwan since 1985, Crxconec Company Ltd. has been a versatile end-to-end copper and fiber solutions provider. Their main high-performance structured cabling products include, Cat6A Structured Cabling, structured cabling, keystone jacks, patch cords, modular connectors and fiber cabling that are either UL certified and or ETL/ Delta/ GHMT verified.
CRXCONEC with more than 30 years of structured cabling manufacturing experience, specializing in custom RJ45 keystone jacks, Ethernet cables, fiber optic cables, fiber patch panels and other cabling products. Fast to assist you in branding end-to-end copper and fiber cabling solutions. Crxconec always have best solutions for you. The copper offerings comprise shielded and un-shielded cables, patch panel, keystone jack, patch cord and accessories. Fiber solutions include cables, patch cord, patch panel, accessories for indoor and outdoor applications.
CRXCONEC has been providing customers with high-quality structured cabling products, with both advanced technology and 35 years of experience, CRXCONEC ensures that each customer's requirements are met.
View our quality products
Lan Cable
,
Termination Plug
,
Modular Plug
,
Keystone Jack
,
Patch Cord
,
Coupler
,
Cable Glands
,
Keystone Panel
,
Crimping Tool
,
Termination Tool
,
Optic Panel
,
Trunk Cable
,
Fiber Optic Adaptor
,
Breakout Cable
,
MTP MPO
and feel free to
Contact Us
.