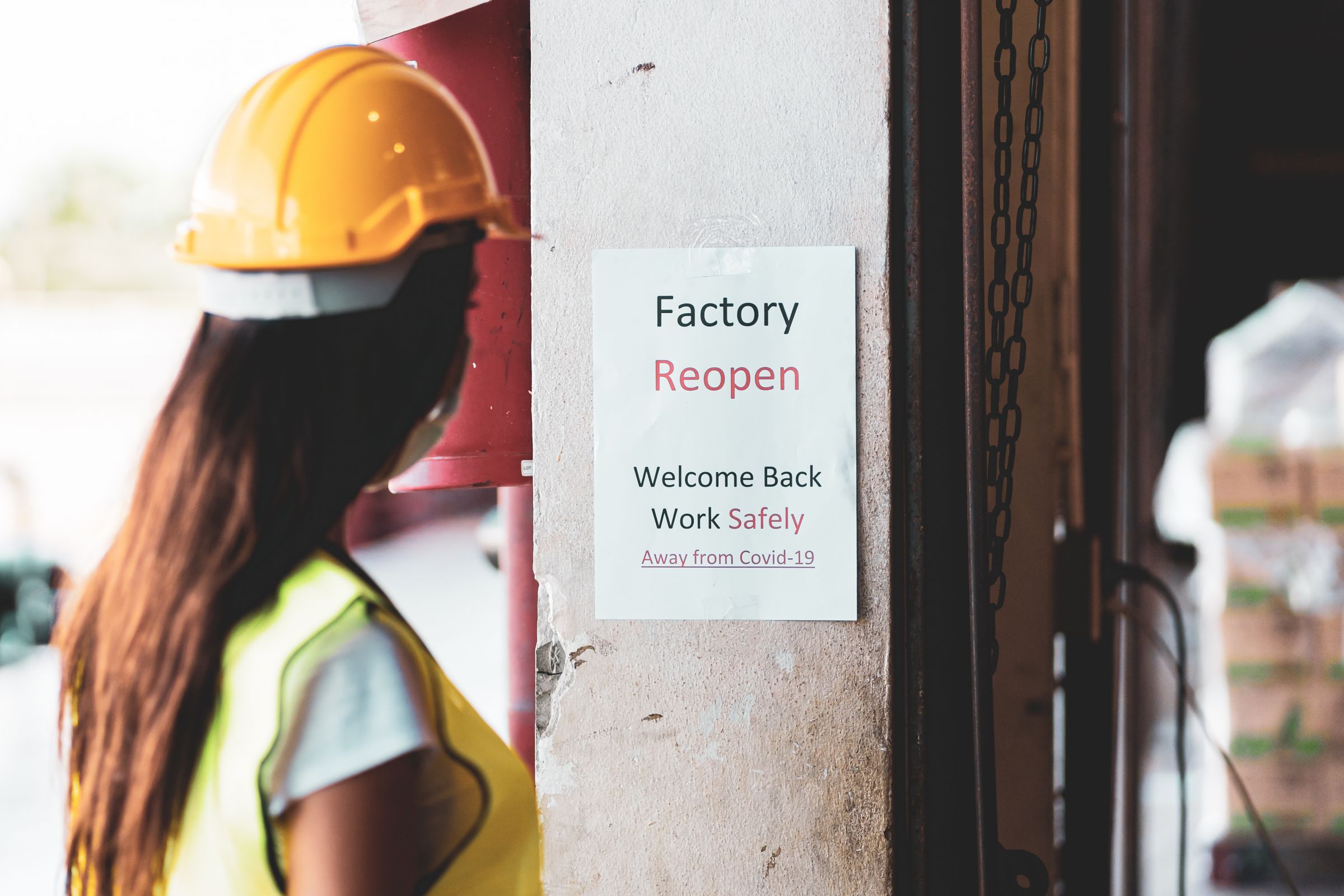 ---
19 May, 2020
Wuhan lockdown since Jan 23rd, and our factories were reopened on Feb 17th, which means we only took around 3 weeks to recover from lockdown, and began to product and ship the products back to normal. Employee's healthy management Is the key to the recovery and we follow the basic protective measures, ask our employees to follow the 18 guidelines. From wear the mask to keep social distance, we did more to ensure our factory are under good control.
What we did at China factory to get recovery from lockdown?
We took few steps to bring things back to normal by: wearing face mask, keeping social distance, disinfecting workplace regularly, and keeping employee's healthy status record. We also currently cooperate with labor intermediary companies. If our company is short-handed, we can arrange short-term temporary workers to assist the production of non-critical positions to ensure production capacity.
The global supply chain has been interrupted several times due to COVID19 in the beginning of 2020. From this time on, the risk management of the factory for the epidemic and the unknown crisis has become very important. We have more than two suppliers for the raw materials in our factories. When one of the suppliers has a supply problem, they can immediately purchase from other suppliers to avoid supply chain interruption.
Despite of cost impact from lockdown situation in China, we did upmost effort to let our employees back to work safely. Find out more information in the following PDF file, and see how we made it.
File Download
Catalogue
Complete Cabling Solution

Download
34 Years Versatile End-To-End Copper And Fiber Solutions | CRXCONEC
Based in Taiwan, Crxconec Company Ltd., since 1985, is a versatile end-to-end copper and fiber solutions provider. The structured cabling products, server racks, and IT management accessories have already been implanted into the world-class data center and modern commercial buildings for decades.
UL certified, and ETL, Delta and GHMT verified with advanced QC center, CRXCONEC delivers total copper and fiber solutions for your indoor and outdoor applications. The product including Structured Cabling, Keystone Jack, Patch Cord, Modular Plug, Fiber Cabling, etc.
CRXCONEC has been offering customers high-quality structured cabling and Keystone Jacks, both with advanced technology and 35 years of experience, CRXCONEC ensures each customer's demands are met.
View our quality products
Lan Cable
,
Termination Plug
,
Modular Plug
,
Keystone Jack
,
Patch Cord
,
Coupler
,
Cable Glands
,
Keystone Panel
,
Crimping Tool
,
Termination Tool
,
Optic Panel
,
Trunk Cable
,
Fiber Optic Adaptor
,
Fiber Optic Pigtail
,
Breakout Cable
,
Fiber Array Cable
and feel free to
Contact Us
.