What is the component test for the patch cord?
For the copper patch cord, we normally do the performance test by component test or channel test. Here I would like to introduce the difference between the test.
Firstly, about the Component test, it is to test the patch cord itself and must use the Fluke component test adaptor for the test. For the Fluke component test adaptor, the life cycle for the fluke jack is around 5000 times, so the component test cost is higher. The component level patch cord can meet all the channel environment no problem, that is a quality guarantee!
Pls refer to the below picture for component test: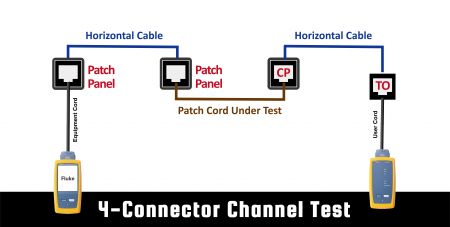 What is the channel test?
For the channel test, we will set up the 4 connector test environment in our production line. The test adaptor will be the jacks (or panel) from our customers or by our standard and also we will ask our customers to provide the horizontal cables to set up the 4 connector channel test. So the test cost will be lower as it is 4 connector tests, it is not tested from the Fluke jacks. We use the same material for the patch cable & RJ45 connectors for our production line and customers can decide the test method by the channel test or the component test!We suggest choosing the component level patch cord to guarantee the quality!
What's the test we'll run for the prodcuts?
We provide copper jumpers of different test levels to meet customer needs, which can build users' confidence in the product and also built the credibility. We also conduct more tests for the products, X-ray machine for thickness of the plating, vertical & horizontal video measurement inspection machines for precision, and automated optical inspection machines directly installed on the automatic machines to examine production line carefully. Let's find out more tests that we do for the products!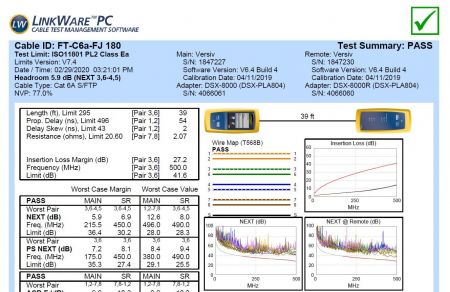 How to test your patch cord by FLUKE networks?
Related Products