CRXCONEC in OFC 2021 | CRXCONEC News and Events | End-To-End Copper and Fiber Solutions Provider | CRXCONEC
CRXCONEC CRXCONEC in OFC 2021. No matter your projects are home, office, mall, industrial factory, data centers, concert halls, airport, and train stations, even the new IoT and smart building, Crxconec always have best solutions for you.. Crxconec provides versatile end-to-end copper and fiber solutions. We support re-sellers, installers, e-tailers, and system integrators. Crxconec always have best solutions for you.
CRXCONEC in OFC 2021
07 Jun, 2021
OFC, the premier event in telecom and data center optics, will be held in an all-virtual format.
CRXCONEC will have an exhibition presence at the OFC 2021 virtual event in June. We are currently working on product demonstration to OFC virtual exhibition. If you are member company, you are eligible to join us!
Date: June 7 to 11, 2021
Booth:No.#2453
Virtual Floor:
CRXCONEC presents a complete series fiber cabling, fiber optic wire, patch cord, patch panel etc. Our cabling products can optimize the cabling solution of data centers and commercial building with high-density cabling and time saving tracking system. Start with ease and join the party with us.
File Download

Hot Sale Products

FC-OD-GYFXTZY

Outdoor Fiber wire GYFXTZY is under IEC60794 standards, construed by a central loose tube with jelly compound that can prevent water. CRXCONEC provides...

Details

Fiber optic patch cord duplex single mode reverse-polarity design allows for quick and easy polarity conversion without exposing the fibers or needing...

Details

The Multi-Function LGX fiber patch panel provides flexibility for the fiber cabling system. In addition to fiber-optic connections, it can also be paired...

Details
Catalogue
Find more detail for specs.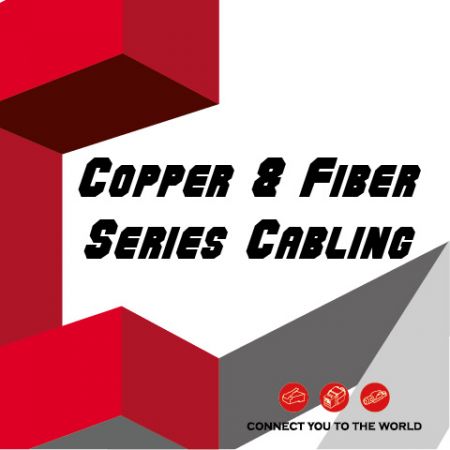 Download
34 Years Versatile End-To-End Copper And Fiber Solutions | CRXCONEC
Based in Taiwan, Crxconec Company Ltd., since 1985, is a versatile end-to-end copper and fiber solutions provider. The structured cabling products, server racks, and IT management accessories have already been implanted into the world-class data center and modern commercial buildings for decades.
UL certified, and ETL, Delta and GHMT verified with advanced QC center, CRXCONEC delivers total copper and fiber solutions for your indoor and outdoor applications. The product including Structured Cabling, Keystone Jack, Patch Cord, Modular Plug, Fiber Cabling, etc.
CRXCONEC has been offering customers high-quality structured cabling and Keystone Jacks, both with advanced technology and 35 years of experience, CRXCONEC ensures each customer's demands are met.
View our quality products
Lan Cable
,
Termination Plug
,
Modular Plug
,
Keystone Jack
,
Patch Cord
,
Coupler
,
Cable Glands
,
Keystone Panel
,
Crimping Tool
,
Termination Tool
,
Optic Panel
,
Trunk Cable
,
Fiber Optic Adaptor
,
Fiber Optic Pigtail
,
Breakout Cable
,
Fiber Array Cable
and feel free to
Contact Us
.