Single-mode(SM) & Multi-mode(MM) Application
Optical fiber is one of the most common methods of transmitting light signals and widely used in internet communication. The light travels to the core, which is surrounded by the cladding by using the "total internal reflection" technique. It is usually composed of a transparent core with a low refractive index and a transparent cladding material. As bandwidth usage intensifies, costs of fiber optic cable continue to decrease and emerging technologies demand faster speeds and more stable connectivity, fiber cable is becoming a reliable solution for many cabling projects. Before you choosing fiber for the project, we need to know the differences between Singlemode & Multimode fiber and make the best choice.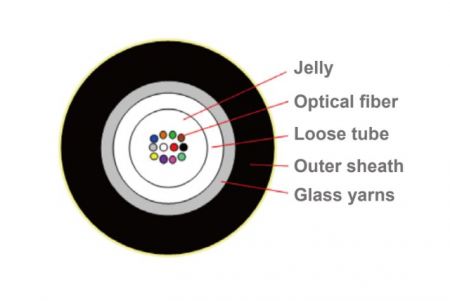 SM Fiber, a higher transmission rate and longer distance.
Single Mode cable is a single strand of glass fiber with a diameter of 8.3 to 10 microns that has one mode propagate typically 1310nm or 1550nm transmission. Carries higher bandwidth than multimode fiber, but requires a light source with a narrow spectral width. Single-mode fiber gives you a higher transmission rate and up to 50 times more distance than multimode, but it also costs more. Single-mode fiber has a much smaller core than multimode. The small core and single light-wave virtually eliminate any distortion that could result from overlapping light pulses, providing the least signal attenuation and the highest transmission speeds of any fiber cable type. Single-mode fiber has a small light carrying core in diameter. It is normally used for long-distance transmissions with laser diode based fiber optic transmission equipment.
MM Fiber, high bandwidth at high speeds over medium distances.
Multimode cable is made of glass fibers, with the most common diameters is 50/125 micron for the light carry component. Multimode fiber gives you high bandwidth at high speeds over medium distances. Light waves are dispersed into numerous paths. However, in long cable runs, multiple paths of light can cause signal distortion at the receiving end, resulting in an unclear and incomplete data transmission. If the distance is less than a couple of miles, multimode fiber will work well. If the distance to be covered is more than 3-5 miles, single-mode fiber is the choice. Multimode fiber has a relatively large light carrying core. It is usually used for short-distance transmissions with LED-based fiber optic equipment.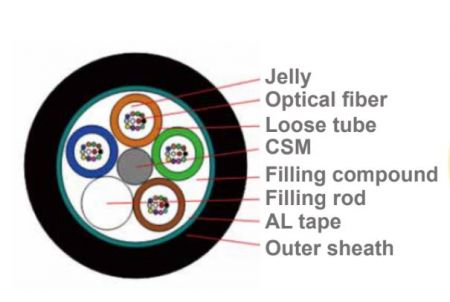 Should I install single-mode or multimode fiber?
This depends on the application. Multimode fiber will allow transmission distances of up to about 10 miles and will allow the use of relatively inexpensive fiber optic transmitters and receivers. There will be bandwidth limitations of a few hundred MHz per Km of length. Consequently, a 10-mile link will be limited to about 10 to 30 MHz. For CCTV this will be fine but for high-speed data transmission, it may not be. Single-mode fiber, on the other hand, will be useful for distances well over 10 miles but will require the use of single-mode transmitters. The higher cost of these optical emitters means that single-mode equipment can be anywhere from 2 to 4 times as expensive as multimode equipment.
Performance
For Multimode (MM) Insertion Loss is less-than 0.5dB. And PC Polish (physical contact) return Loss is greater-than 20dB. For Single-mode (SM) Insertion Loss is less-than 0.3dB. And, there are three polish types below, such as:(1) SPC Polish (super physical contact) / Return Loss is greater-than 45Db, (2)UPC Polish (ultra physical contact) / Return Loss is greater-than 55Db, and (3)APC Polish (angled physical contact) / Return Loss is greater-than 60dB.
How to assembley a Cat.8 patch cord?
Related Products