Do you have RJ45 Connectors for CAT.7A or CAT.7 Cable?
You may wonder what's the difference between cat6, cat6A, and cat7. As you may know that Cat6 cable standard provides performance of up to 250 MHz and cat6A is supporting to 500MHz, do you know what bandwidth of the cat7 cable? Cat7 cable is rated for transmission frequencies of up to 600 MHz and support 10 Gbps. Cat7 has been designed as a standard for Gigabit Ethernet over 100 m of structured copper cabling. Pls refer to below Category cabling standards: There are two well known solutions for cat7 connector, TERA & GG45 rj45 solutions.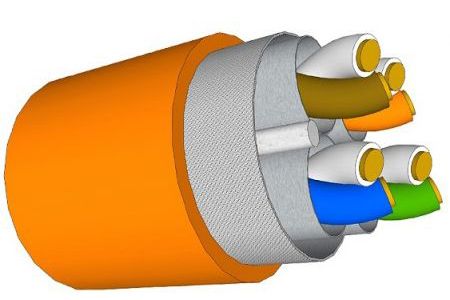 Comparison with RJ45 and GG45
TERA is a shielded connector for use with Category7 twisted-pair copper cables, developed by the Siemon Company, this connector has a different footprint from the common RJ45 connector. Another solution for cat7 cable is the GG45 connector, it is compatible with the normal 8p8c RJ45 plug. Moreover, GG45 connector has four additional contacts that support new high-speed Cat 7 for 600 MHz and Cat 7a for 1000 MHz networks. The category 7 copper cabling system was ratified in 2002 in the ISO/IEC 11801 standard. It is designed to meet strict Class F channel specs for crosstalk and interference, it was a fully shielded cable with foil shielding surrounding individual pairs and an outer braided shield surrounding each four pairs
Testing Notification With Fluke
Since it is not RJ45 based, you cannot use your Fluke DTX-PLA001 with DSP-PM06 or DTX-PLA002 Permanent Link Adapters. Also you cannot use your DTX-CHA001, 001A or 002 Channel Adapters. If you need to find RJ45 solution for your cat7 cable, then we might have suitable RJ45 connectors for your cat7 cables, you may test it under Cat6A standard and choose cat7 cable. Below RJ 45 connectors are the economic solution for cat7 cable, we can provide three different wire hole 1.2mm, 1.5mm and 1.6mm to fit with your different kinds of Cat7 solid cables.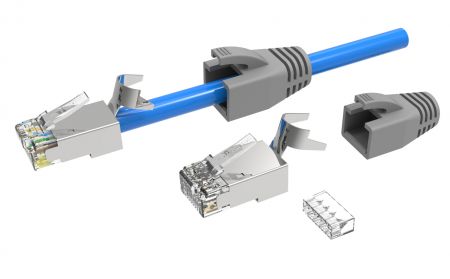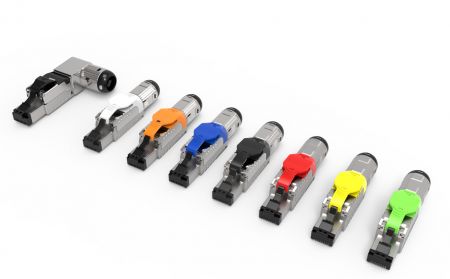 CRXCONEC Cat.6 Shielded Termination Plug For MPTL
For MPTL application (Modular plug Termination Link), our cat6a toolless RJ45 connector will be a good solution, the tool-free RJ45 plug is good to use for field termination and can fit with larger 22~23AWG cable and support POE+ application, the superior transmission performance over your expectation. Moreover, five directions shielded tool-free RJ45 plug can meet different working areas requirement, contact us now to get free samples!
Large Diameter Shielded RJ45 Connector Plug Assembly construction
How To Assembly C6A Shielded STP RJ45 Toolless Plug Terminate with Easy Crimping Tool
Related Products