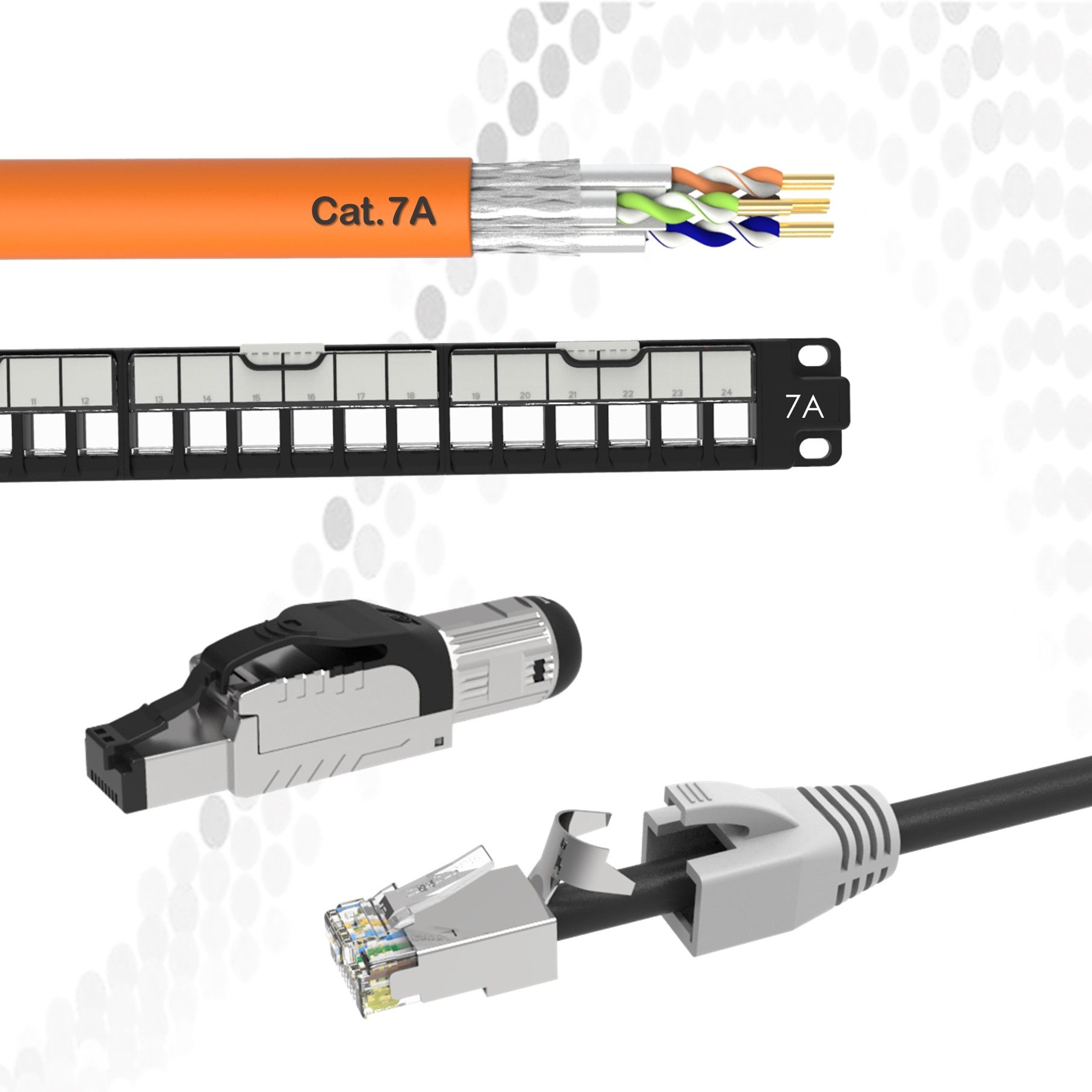 Cat.7A Structured Cabling
10G+ Ethernet Solution Cat7A
Cat.7A cabling solution includes RJ45 connector and field termination plug working with larger outdoor diameter 22 to 26 AWG lan cable. It is a STP system and supports 10 Gigabit transmission line standards. Applied in Ethernet networking application and reached 1000 MHz frequency. All product are compliant by REACH and RoHS.
---
Catalogue
Complete Cabling Solution

Download
Cat.7A Structured Cabling | End-To-End Copper and Fiber Solutions | CRXCONEC
Based in Taiwan, Crxconec Company Ltd., since 1985, is a versatile end-to-end copper and fiber solutions provider. The structured cabling products, server racks, and IT management accessories have already been implanted into the world-class data center and modern commercial buildings for decades.
UL certified, and ETL, Delta and GHMT verified with advanced QC center, CRXCONEC delivers total copper and fiber solutions for your indoor and outdoor applications. The product including Structured Cabling, Keystone Jack, Patch Cord, Modular Plug, Fiber Cabling, etc.
CRXCONEC has been offering customers high-quality structured cabling and Keystone Jacks, both with advanced technology and 35 years of experience, CRXCONEC ensures each customer's demands are met.
View our quality products
Lan Cable
,
Termination Plug
,
Modular Plug
,
Keystone Jack
,
Patch Cord
,
Coupler
,
Cable Glands
,
Keystone Panel
,
Crimping Tool
,
Termination Tool
,
Optic Panel
,
Trunk Cable
,
Fiber Optic Adaptor
,
Fiber Optic Pigtail
,
Breakout Cable
,
Fiber Array Cable
and feel free to
Contact Us
.